Easy 3 Ingredient Moist Banana Bread
This easy banana bread is SO moist and delicious you would never guess that it's made with just 3 simple ingredients. Feel free to add in the mix-ins of your choice to make it even more tasty (chocolate chips, walnuts, pecans, cinnamon, etc.). You can also make the batter into muffins so that it's easier to eat on-the-go.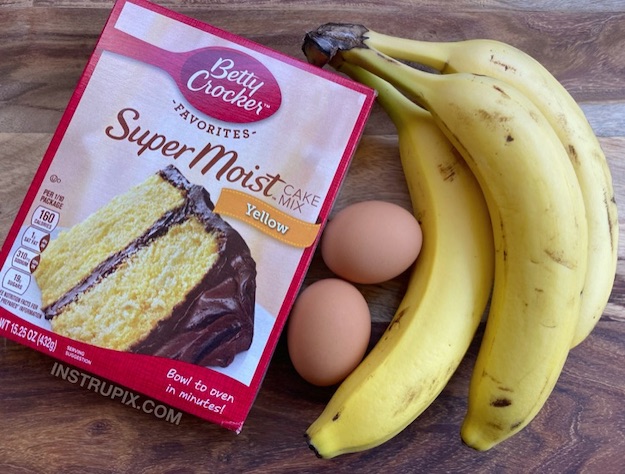 Simply mix the DRY cake mix with about 3 large, very ripe bananas and 2 eggs. Spread the batter evenly into 2 small greased bread loaf pans and bake in a 350 oven for 25-35 minutes. Voila! The BEST banana bread, ever.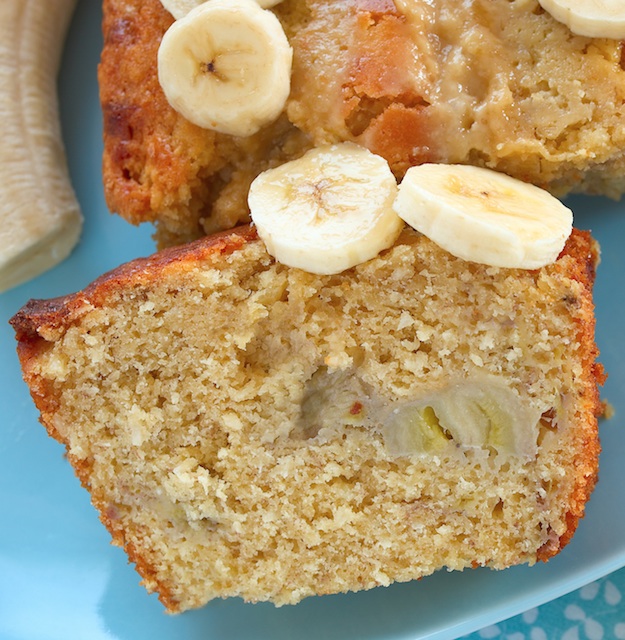 … add in the mix-ins of your choice.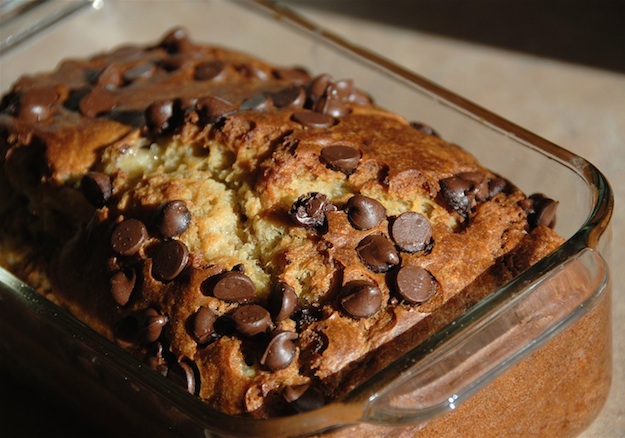 PrintSuper Moist & Delicious Banana Bread (SO EASY!)
A quick & easy banana bread recipe made with just 3 ingredients: cake mix, bananas and eggs. Simple, moist and delicious! You can also optionally add in chocolate chips, walnuts, cinnamon, vanilla or anything else you'd like.Keyword: 3 ingredients, banana bread, bisquick, cake mix, cheap, easy, moistServings: 2 small loaves
Ingredients
1 box yellow cake mix
3 large ripe bananas (more if it's dry)
2 large eggs
1 handful chocolate chips (optional)
Instructions
Preheat oven to 350 degrees and line or spray 2 small bread loaf pans.
In a large bowl, smash the bananas with a fork.
Add the cake mix and eggs; mix well.
Evenly distribute the cake batter into the prepared loaf pans. Top with chocolate chips, walnuts or anything else you'd like (optional).
Bake for 25-35 minutes, or until a toothpick comes out clean.
Recipe Notes
Do not follow the cake instructions on the box. You only need the actual cake mix, bananas and eggs.
Feel free to add in the mix-ins of your choice! Walnuts, pecans, cinnamon, vanilla, etc.
Other flavors of cake mix work fabulously as well! Try this recipe with the spice cake, chocolate cake or butter pecan flavors.
You can also make the batter into muffins, just adjust the cook time. You could probably cut it in half.
The batter doesn't quite fit into my loaf pans which is why I make 2 small loaves with this recipe. If you
---
---